IV Therapy
---
What can IV Therapy help with?
ATHLETE RECOVERY
DETOXIFICATION
ENERGY
HANGOVER
IMMUNE BOOST
MULTIVITAMIN/MULTIMINERAL MYERS COCKTAIL
STRESS
WOUND HEALING
MIGRAINES
ALLERGIES
Why IV's? Why not just take supplements orally?
Delivers potent vitamins, minerals, amino acids, antioxidants, and other vital nutrients directly into the bloodstream at levels not achievable by the oral route.
Oral supplements can often cause some stress on the stomach or digestive system, especially if one has malabsorption issues. When nutrients are given intravenously, the digestive process is bypassed.
IV's bypass the digestive system completely and provide much faster therapeutic effects and allow high serum concentrations which deliver direct cellular nutrition.
Because so many illnesses and conditions are associated with digestive disturbances such as bloating, indigestion, and food sensitivities, many people are unable to absorb the very nutrients that will help them to return to good health.
Why Choose Integrated Medical for your IV Therapy Treatment?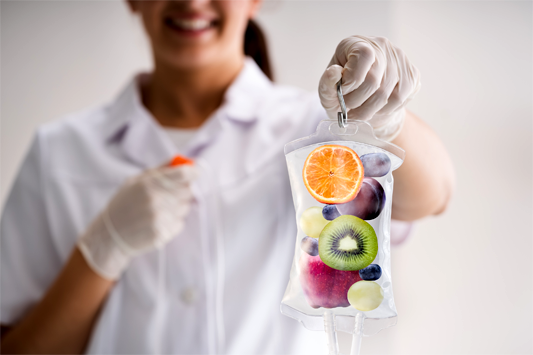 Personalized: We modify vitamins and minerals in order to individualize therapy according to your unique needs.
Holistic: Our team provides treatments that address the root causes of your symptoms, not just the symptoms themselves.
Trusted: Our patients include moms, dads, families, professionals, small business owners and athletes who are committed to staying healthy and vibrant.
If you want to find out more about how IV therapy treatment can help you then please call us for a consultation to see how we can help. During your consultation, we'll answer any questions you have and explain our treatment approach, protocols, fees, and options. Or fill out the contact form below and we will contact you to schedule a convenient appointment time for you.